improved
fixed
Studio
Builder / Experiences
Mobile
It's all about Pins! 📌

A couple of exciting updates. First, you can now fine-tune the location of your Pins with

Pixel Positioning

. Additionally, now all new Pins are accessible by default. Previously placed Pins, are also accessible and focusable using keyboard navigation.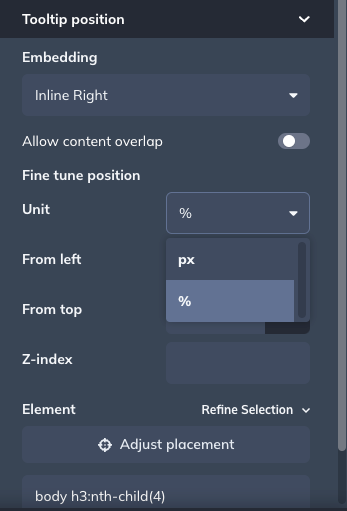 If you missed the news, Appcues Mobile now supports in-app Surveys! 🔘🎉 Choose from four different question types to gather valuable feedback: text-input, single-select, multi-select, and ratings. For more information, check out the full announcement.
General:

We fixed an issue where invalid selectors were breaking the builder.